Taxi's
Professional Taxi services from Malaga Airport.  Recommended by Tripadvisor 2017
http://www.malagaairporttaxi.net
Photography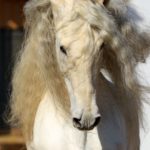 Petra Eckerl Tierfotografie https://www.petraeckerl.com/
Petra is a professional photographer based in Germany and is open to all photo shoot requests.  She also visits Andalusia several times per year.  To see her amazing talents check out her website and her Facebook page.
Recommended Saddlery
Heather Moffett saddles   http://www.enlightenedequitation.com/softree_range.htm
Horse Equipment
Redstone Supply is one of the web's top providers of Speedrite products. Speedrite electric fencing and fence chargers are some of the best available.  Speedrite aim to provide top quality at the lowest possible prices.  Get in touch with them to see how much they can save you on fencing products.
Online courses
http://www.opencolleges.edu.au/courses/photography/
Community College Outreach online photography course.